JPLS 3000 - Log Splitter Control Valve
Model JPLS-3000 offers a hydraulically-balanced, chrome-plated spool and pressure release detent adjustable from 1000 to 2000psi. Recommended for systems with flows up to 25 gpm, the relief valve is adjustable up to 2500 psi. When the tandem center spool is in the neutral position, hydraulic flow is diverted to the retun line. This is used to hold the cylinder/piston in position with no load on the pump, keeping wear and tear on the pump to a minimum.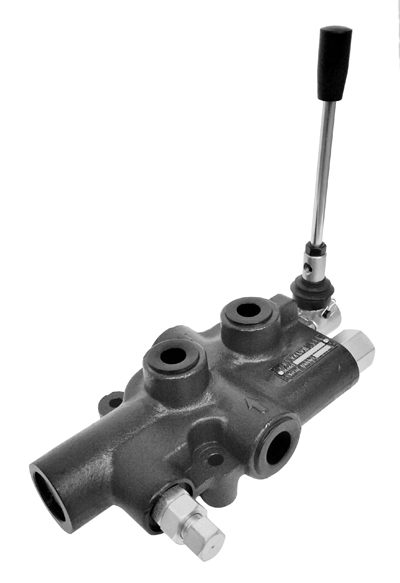 JPLS-3000 - Log Splitter Valve Catalog Page
Model #: JPLS-3000
Technical Specifications

Max Pressure
2750 psi
Max Tank Port Pressure
150 psi
Max Flow Rating
25 gpm
Relief Valve Setting
2250 psi
Recommended Filtration
ISO 4406 19/17/14
Max Operating Temp
180°F
Standard Port Size
1/2" NPT
Weight
10 lbs
See catalog page for additional details.